Decades In The Works
INTRODUCING

audio systems featuring
"Once Heard Never Forgotten"
Visit The Dream Age Salon & Museum for an Audition
Truly satisfying music systems bewitch & satisfy the listener year after year, decade after decade, fulfilling the music lover.
Vintage Tube Services has made thousands of the worlds most serious music lovers happy & satisfied for over thirty years with vintage tubes that far out perform anything else. Now after 40 years of work I am ready to do the same with amplifiers and speakers! Call me. 616.794.9680.
HAVE YOU EVER NOTICED THAT SPEAKERS

NEVER

COME WITH DISTORTION RATINGS? WELL THERE IS GOOD REASON!
Most of them are HORRID!!!
Often running into the 25% to 60% distortion range!
Contact me for an appointment to hear some that do not.
Come see and hear Ultra-Fidelity speakers on the ultra rare & sophisticated house AMP's or a variety of others, all the way from the Welborne Lab's Laurel's (7 Watts) on up to the Audio Research D-250 Mk-2 (250 Watts)
---
The "Natural"
The "Natural" a smaller (3' x 2 3/4' 120 Lbs.) medium power speaker with the primary characteristics being full & natural presentation of acoustic space & stage, and a very very non-mechanical sound signature. 100 DB. efficiency. Price: $16,800 Pr.
---
The "Magnificent"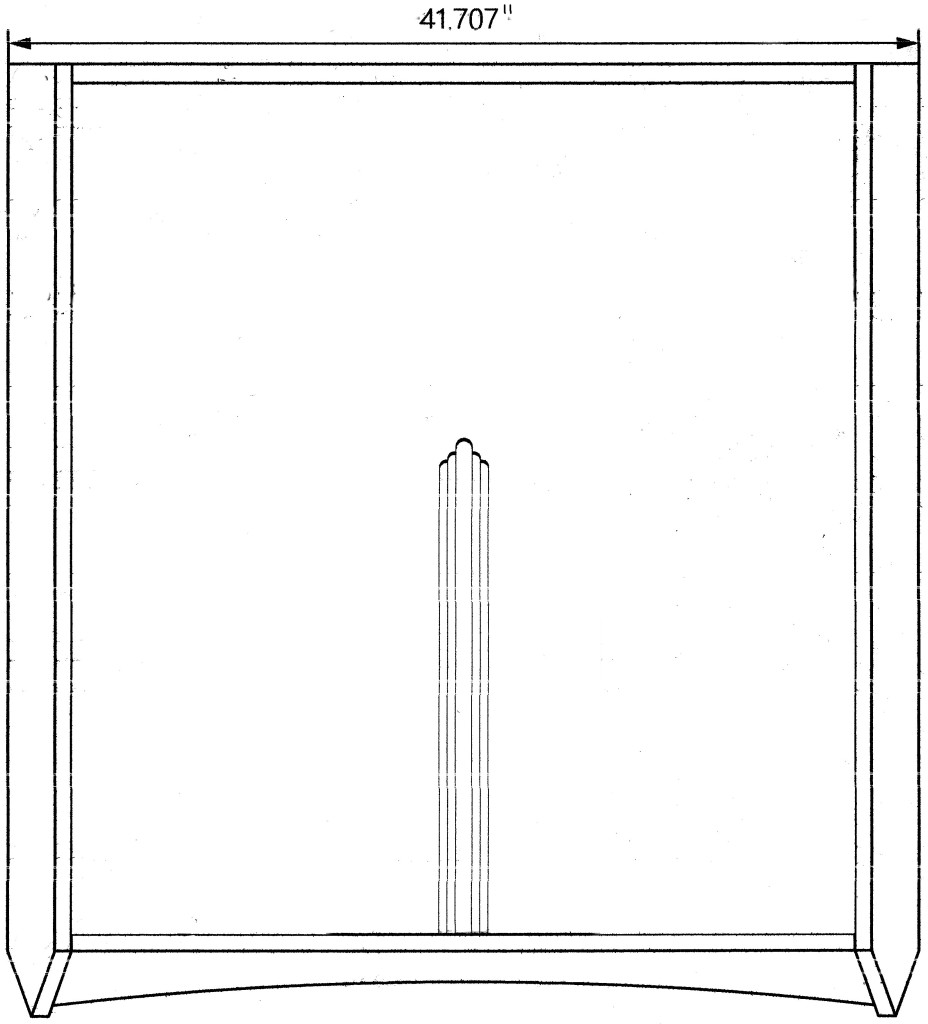 The "Magnificent" a large, high power speaker capable of cruising through the softest most detailed whisper at the back of the hall or complex 120+ Db. symphony climaxes with naturalness and ease. I have never run into anything like them in my life. The lower mid's thru the bass has the true texture, richness & fullness of music, something I grew up with that is so missing today. (Corvett/Prias) comes to mind. More like catching a wave than going to a well. 110 Db efficiency. Price: $32,200 Pr. S   $44,000 Pr. L
---
Cabinets are hand-made by myself (Andy Bouwman) and the same Master Cabinet Maker I have been working closely with for over 36 Years!
LIKE OTHER V.T.S. PROJECTS THESE SPEAKERS ARE UNIQUE AND SUPERIOR TO ANYTHING ELSE AVAILABLE TODAY.
Ultra-Fidelity Audio ®
7091 EVA  |  ROCKFORD MI 49341
616-794-9680
* STERLING INTEGRITY     * PERSONAL SERVICE
* 36 YEARS TECH EXPERTISE     * COMPETENCE
* QUALITY     * DURABILITY
* THRIFT     * INNOVATION
---
Vintage Tube Services is the original & still the finest vintage tube source.  I founded V.T.S. over 28 Years ago to supply vastly superior, laboratory selected vintage tubes for the audio community.
EXPERIENCE TRUE PRECISION AND HI FIDELITY WITH VINTAGE TUBE SERVICES